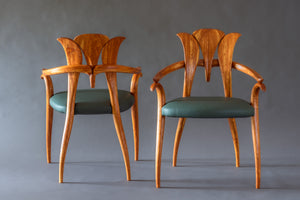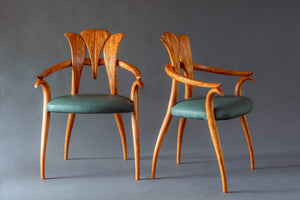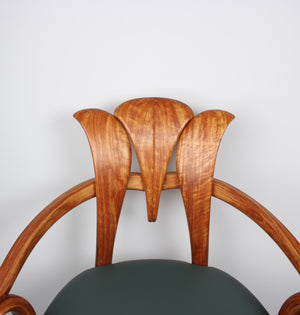 Fine Furniture
Saddleback Chair
The Saddleback Chair is a timeless design by David Upfill-Brown, informed by a fascination of the bell curve and a long background in sculptural and functional woodworking.
Each chair has been laminated and carved from Mackay Cedar, upholstered in Swedish Leather and finished with a mixture of oil and polyurethane.
Dimensions: 640 x 520 x 860 mm (back height)/ 580 mm (seat height).
Photos courtesy of Jon Harris.
David Upfill-Brown is a renowned fine furniture maker who has been commissioned by the parliaments of Australia, Papua New Guinea, the Marshall Islands and the Solomon Islands. He believes that an understanding of timber is first found by hand working, and recognises the importance of hand skills alongside machinery in creating his timeless, often sculpturally inclined pieces.
If you would like further information or to discuss shipping and payment please leave your message below.
{formbuilder:Njk3ODA=}
---