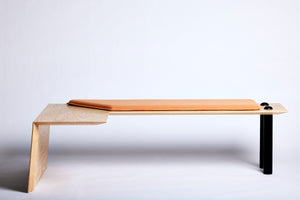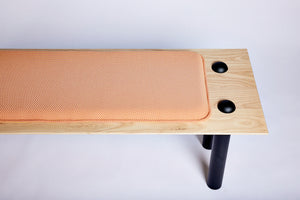 Seating
Degree Bench
The Degree Bench by Elliot Bastianon is a very streamlined, asymmetrical upholstered bench seat with a return at one end acting as an integrated shelf. All edges have been bevelled to create a very light appearance.
Crafted from American Ash with an Osmo finish.
Dimensions: 1650 x 900 x 450 mm.
If you would like further information or to discuss shipping and payment please leave your message below.
{formbuilder:Njk3ODA=}
---