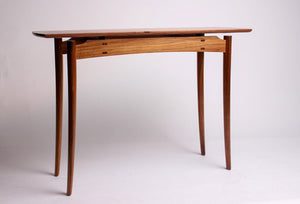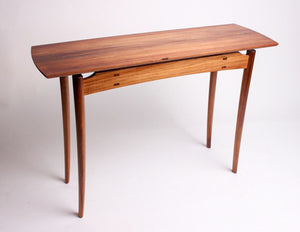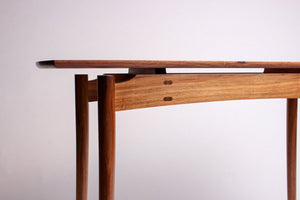 Brolga Hall Table - 3
This hall table in Evan Dunstone's classic Brolga design is striking in Blackwood. It boasts subtle curvature and a careful attention to detail that is evident in accents on the side and table top.
Dimensions: 1000 x 340 x 760 mm.
Evan Dunstone is a designer, craftsman, educator and writer based in Queanbeyan, NSW. Originally trained under Gallery Director David Mac Laren, Evan creates a wide range of contemporary Studio Furniture, each piece hand crafted with a special attention to detail and usability. 
If you would like further information or to discuss shipping and payment please leave your message below.
{formbuilder:Njk3ODA=}
---