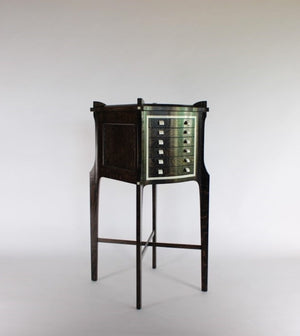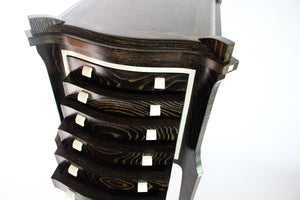 Collector's Cabinet
This incredible cabinet by Ian Higgs will be treasured for generations. Striking in American Oak it also features reclaimed ivory inlay, bone handles and sheep leather lining. It is a one of a kind piece that draws inspiration from many sources yet remains decidedly unique.
Dimensions: 110 x 500 x 500 mm.
If you would like further information or to discuss shipping and payment please leave your message below.
{formbuilder:Njk3ODA=}
---