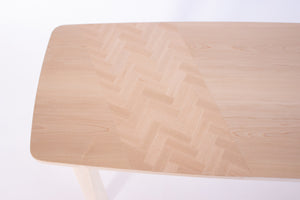 Seating
Herring Bench #42
More than first meets the eye, the clean form of this bench is enhanced by an offset herringbone inlay. It has been crafted by Christopher Neal in Rock Maple.
Dimensions: 1020 x 350 x 440 mm.
If you would like further information or to discuss shipping and payment please leave your message below.
{formbuilder:Njk3ODA=}
---